Lotus Pendant – recycled brass
25.00 $
In stock
Description
Lotus Pendant made of recyled brass; a wonder
Pendant molded from recycled brass from empty gun cartridges. This pendant is mounted on a black nylon cord with a knot closing.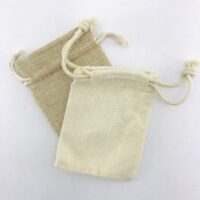 Included in the purchase price of an Angkor Bullet Jewellery
Receive with your purchase of an Angkor Bullet Jewellery's ring / bangle, earrings, or pendant a cotton bag (while inventory lasts). This bag is the perfect complement to your purchase for a most appreciated gift to a loved one!
Transforming violence and war into beauty and peace.
This is the inspiration behind the work of Chantha Thoeun, the founder of Angkor Bullet Jewellery who creates timeless recycled brass jewelry from empty gun cartridges.
Angkor Bullet Jewellery is a social enterprise that is committed to the personal development of their home based workers as individuals economically, socially and spiritually. The artisans are given employment with fair wages, a safe working environment and education for their families.
I want my experience to help other Cambodians who feel they have no place in the country's current economy. I want to create jobs, opportunities and allow those who are not fortunate enough to have a network, or the necessary money, to believe in their future