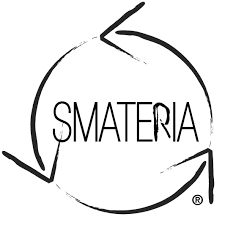 THE STORY BEHIND SMATERIA
Smateria was set up in 2006 in Cambodia by two Italian friends: Elisa, who runs the creative side and Jennifer, the business side.  They both believed "One man's junk is another man's treasure" and knew it was possible to transform discarded old materials into gorgeous new accessories.
At Smateria we make our own fun. We take our inspiration from our urban and local surroundings and find beauty in the unusual and unconventional materials. We consider all of them as a potential fabric. We shake them, turn them inside out, layer them, stitch them up and transform them into something extraordinary.
Smateria is a self financed social enterprise. All Smateria employees are contracted, in accordance with International Labour Law (i.e. 1 month paid annual leave, paid maternity leave, health insurance etc.).  80 % of employees are young women who are encouraged to bring their children to work. Smateria offers free childcare and education at the on-site preschool and nursery and employ three nannies and two teachers to run the preschool for the employees' children. Since there is no government funded early childhood education in Cambodia, Smateria offers this service as a benefit to all its employees (mothers and fathers).
Training undertaken with Garment Industry Productivity Center (GIPC), a local project run by USAID, (today SRM&P) has taught the staff efficient work methods to improve performance. Smateria outsource part of their work to family members of their staff, by financing the sewing machines (which are repaid to Smateria monthly, with no interest) and offer a free training to the tailors and their families.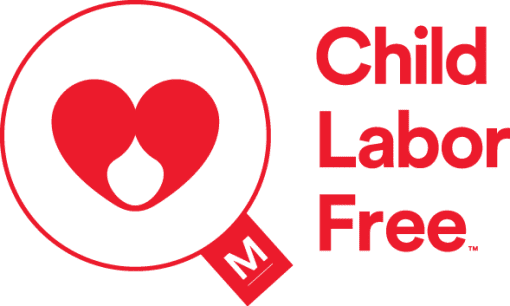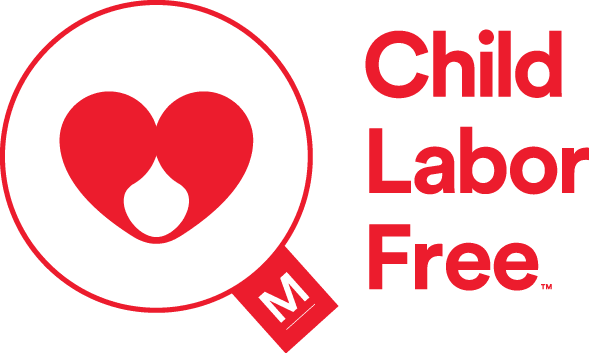 Manufacturers awarded the mark have committed to ensuring there is no child labor in the manufacturing of their products which has been verified through CHILD LABOR FREE robust auditing process.
Child Labor is work undertaken by a Child, which:

The Child is legally prohibited from undertaking; or is likely to be harmful to the Child's health or physical, mental, spiritual, moral, or social development; or interferes with a Child's education.

Appropriated from: Convention on the Rights of the Child (1990), Article 32.1; The International Labor Organisation (2012, 2014), & The United Nations (2014).
Smateria means to transform a material and give it new life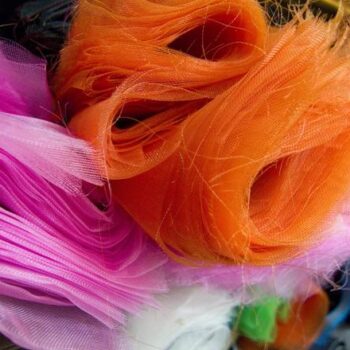 Giving a soul and light to an industrial material
Repurposing is to find a new use for a product or material than the one for which it was originally intended. For example using copper pipes, generally used for plumbing, to design an industrial style shelf.
Nylon net is a multipurpose material, light and colorful, and mainly used for fishing or in the construction field.
In Cambodia we are surrounded by this material. It was such an inspiration that we decided to repurpose it and make it our signature material. We love to play with the different colours and layer them to obtain endless combinations of colours and textures.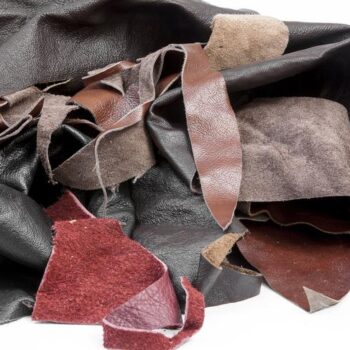 Giving scraps a second life
That's what we like most at Smateria, turning waste into something unconventional and of high quality. The leather we use comes from sofa factories in Cambodia which inspired the name of the Diva Collection. We collect the offcuts of leather from local factories and give them a new life.
Each piece has to go through several manual operations before being placed on a bag with a pattern, like a puzzle. Working closely with the pattern makers, Smateria designs unique shapes to make the most of these wastes.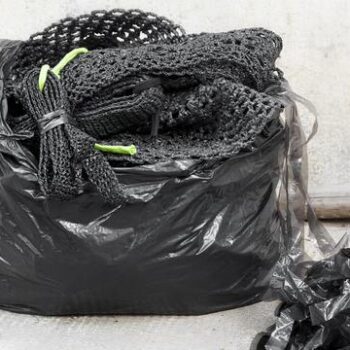 Reviving handicraft while upcycling plastic waste
Plastic bags pollution is a big issue globally and Asia is no exception.
At Smateria, we have found a way to recycle it and it is part of our raw materials. We wash it, cut it and transform it into a thread which we use to crochet, to knit and to weave.
By mixing these new fabrics with Smateria's net they give life to theirs Remix collection.  For this project, Smateria employs a small group of women located in the outskirts of Phnom Penh who otherwise have difficulties finding fixed jobs.
Visit and live Smateria's experience in minutes!
DISCOVER SMATERIA'S COLLECTION