Happy Dots – Ethical Cushion Cover
84.00 $ – 110.00 $
Description
Festive

 Ethical C

ushion Cover with

 

explosion of

 dots

!

Ethical Cushion Cover, 100% fair trade fine silk handwoven and eco-friendly.
C

ushion cover colored with

an explosion

of dots printed

on the front and

plain

back

The custom-made cushion shape is included
Invisible zipper along the length
Available in two sizes
Cushion cover in anise, charcoal, orange and black colors: gray white color dots
Cushion cover in red color: purplish-gray color dots.
Fine silk is a natural light and uniform fabric. The shine, the shimmering colors and the softness make this silk an unrivaled fabric. The fine silk that we offer you, created by Artisans d'Angkor, has a silky texture while being firm and opaque, which means that the number of silkworm cocoons to create a thread is higher.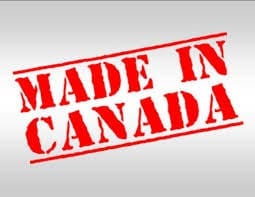 DID YOU KNOW?
By purchasing one of our silk cushion covers handmade in Cambodia you also encourage a Canadian company? Indeed, all our cushion covers come with a custom-made cushion shape made of 100% polypropylene fiber and filled with 100% new polyester fiber manufactured here in Canada.
Silk is a natural and renewable material, biodegradable and less polluting to produce (source: Guide du vêtement responsable - 2008, Équiterre). In addition, it is fair trade because it is handmade according to an ancestral know-how by the artisans of a cooperative, and among them, have social policy and decent working conditions.
Additionally, natural or dyes that don't contain heavy metals are used; they are less damaging to artisans and the environment and therefore eco-friendly while promoting sustainable development.
Over the years, Artisans Angkor has become a showcase of Cambodian craftsmanship for its silks worthy of the Silk Road!
Artisans Angkor has pioneered a new social policy in Cambodia, guaranteeing a fair income as well as social and medical welfare to all its employees. The artisans themselves formed an association that holds a 20-percent share in the company.
A workshop opening means more employment in disadvantaged rural communities and therefore an improvement of social conditions and poverty alleviation.