Braided Ring – recycled brass
30.00 $
In stock
Description
Braided Ring made of recyled brass; a must!
Ring molded from recycled brass from empty gun cartridges.
Size according to The International Ring Size Table (US/Canada): 10.
It is important to check the desired ring size before ordering. In Canada, rings for women generally range in size 3 to 9 while rings for men range in size 8 to 14.
Several methods are available for measuring the desired ring size. An internet search will allow you to easily find several tutorials.
Two methods available to all.
By using a string around your knuckle (to make sure it fits the wider part of your finger), you can measure the circumference of the desired ring.
You can also use a ruler to measure the inside diameter of a ring you already own that is perfect for your finger.
With either of these measurements, check the size correspondence in the International Ring Size Table below.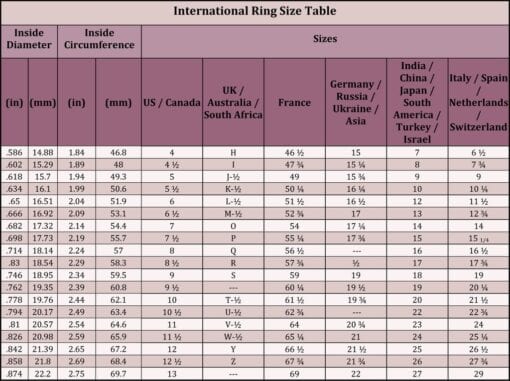 Transforming violence and war into beauty and peace.
This is the inspiration behind the work of Chantha Thoeun, the founder of Angkor Bullet Jewellery who creates timeless recycled brass jewelry from empty gun cartridges.
Angkor Bullet Jewellery is a social enterprise that is committed to the personal development of their home based workers as individuals economically, socially and spiritually. The artisans are given employment with fair wages, a safe working environment and education for their families.
I want my experience to help other Cambodians who feel they have no place in the country's current economy. I want to create jobs, opportunities and allow those who are not fortunate enough to have a network, or the necessary money, to believe in their future.