3 Flower Earrings – Natural seeds earrings
16.00 $
Description
Flower shaped earrings.
Length from ear of 6.5 cm or 2 1/2″.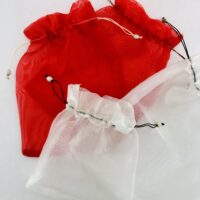 Included in the purchase price of your jewel Graines de Cambodge
A pretty handcrafted organza bag that allows you to store your jewelry made from natural seeds in a breathable pouch! Your jewelry will keep its lustrous appearance, which is its charm.
A jewel made of natural seeds which will not go unnoticed!
Creation par Rany Som
Handmade jewelries with natural seeds of Cambodia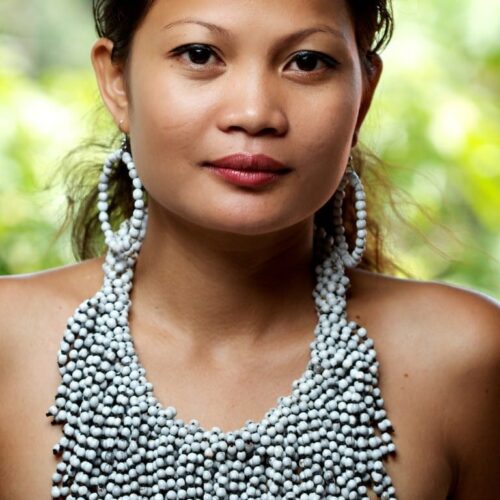 After four years in India and her divorce, times were tough for Rany Som when she returned to Cambodia. Her parents disapproved of her divorce and did not want her to come to the family home. She had to move elsewhere and was having difficulty finding work.
One day I was driving my motorbike and I was so sad in my life, so lonely. I saw some seed on the road, so I stopped and collected them. I thought they were pretty and immediately saw potential in the small, colorful seeds.
Precious metal and gemstone do not feature in Siem Reap designer Rany Som's gleaming jewelry collection, instead, she uses over twenty different kinds of seeds, such as the tiny white or brown "Job's tears", the brilliant red "Jambei or Red Lucky Seeds" or Rany's favorite, the lotus seeds, found growing locally to create delicate, intricate necklaces, bracelets and earrings.
Graines de Cambodge provides safe working conditions and a decent salary to its Cambodian artisans, which allows these women to be able to provide for the needs of their children, support their families and reach financial empowerment.